Unique Logos Made by Professionals
Our professional designers add hundreds of new logos every day. Placeit has the largest logo library selection online. From Restaurant logos to Gaming logos we have a design template for every industry!
Make a Professional Logo
Unlimited Graphics & Free Fonts
Simply type in your brand or company's name, choose our font from endless library, choose your font's colors, and then you can click and drag your elements around. Each day we add tons of new graphics to try. With Placeit's Logo Maker, creating your own custom logo couldn't be easier!
Create Your Design
High-Resolution Logos to Print  or Share Anywhere!
Upload your logo to social media or print your logo wherever you want. On flyers, t-shirts, merch, and more. Placeit's logo library has more than 8,000 different professionally-designed logo templates to choose from.
Subscribe Today!
Take Your Logo to the Next Level!
Promoting your brand requires more than just a logo, although that is a great start. To take your brand to next level, check out Placeit's arsenal of tools, like our social media image templates, video templates, and mockups. You can also create awesome business card designs to give your brand a more professional edge.
Make Unlimited Mockups, Designs, Logos and Videos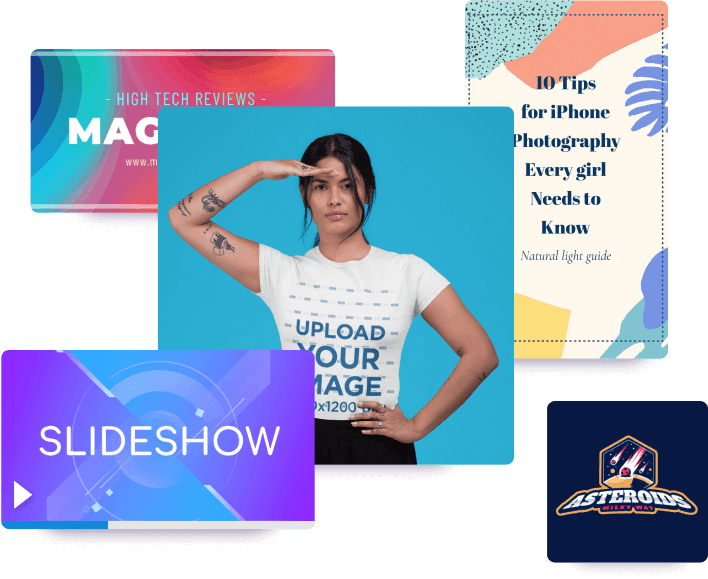 Unlimited Subscription
Unlimited Downloads
Cancel anytime*. Unlimited subscription billed yearly in USD.
*1 month minimum commitment if subscribers have downloaded any template.